Now that Apple has released Photos for OS X, it seems a good time to mention that Poster 1.4 and later can work with it to send your photos and videos to Flickr, SmugMug and Facebook (including Facebook pages you administer) using its Share extension.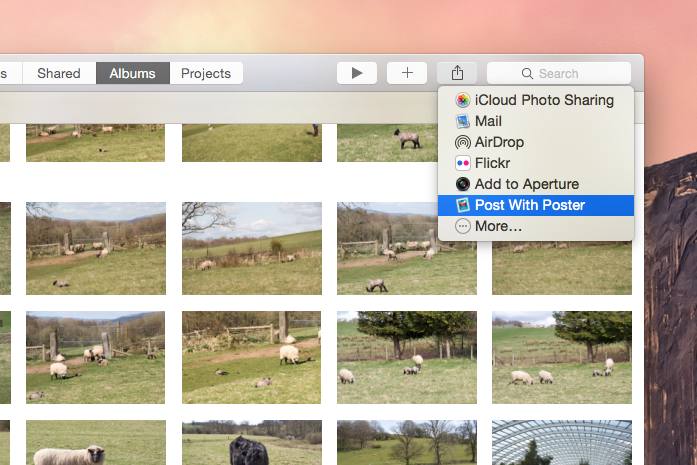 Back when OS X Yosemite was released, Poster's export plugins for iPhoto and Aperture stopped working, causing some upset for Poster users. Apple had previously announced those apps were discontinued and did not add support for Yosemite's Share extensions to them.
As a brand new app, Photos fully utilises Share extensions. If you have Poster installed, "Post with Poster" will appear in the list of services when you click the Share button. If you don't see it, click More to enable Post with Poster in System Preferences. Poster's extension lets you choose an account, then sends the photos to Poster for you to work on as normal.