A group of European Mac developers have teamed up to bring Mac users a tasty new experience called Give Good Food to your Mac.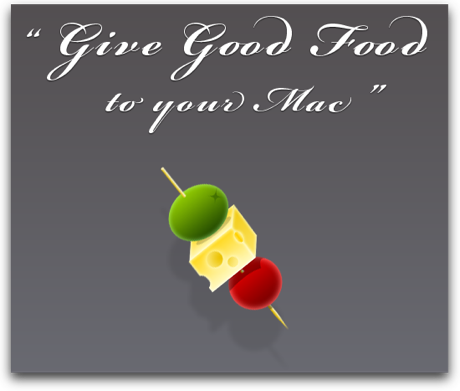 Running from today until December 8, Mac users can download and taste more than 25 great Mac applications and enjoy discounts ranging from 30% to 70%.
As this is haute cuisine, you can choose the exact ingredients. The more apps you buy, the bigger the discount on the full price of the apps. So, buying 3 apps you can save 30%, 5 apps 40%, 7 apps 50%, up to the maximum discount of 70% on 10 or more applications.
This promotion includes a stunning collection of high-quality applications from Aquafadas, Belight, Boinx, Cheetah3D, Coladia, Creaceed, Equinux, Iospirit, Jumsoft, Kletel, MacRabbit, Objective Decision, Ovolab, Pixelmator, ProjectWizards, Realmac Software, Softpress and your very own Reinvented Software.
The kitchen will remain open until the 8th of December, and on that note I'd better sign off before cooking up (haha!) any more food-related puns.
(Sorry)