September 17th, 2014 by Steve Harris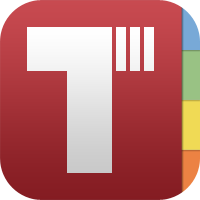 iOS 8 is released today. Together 1.0.4 may experience a variety of problems on iOS 8 including listing and opening iCloud libraries, using the "Open In" activity for opening files in another app, and showing previews of images and non-editable documents such as PDFs and iWork documents.
To address these issues, Together 1.1 was submitted to Apple for review on Saturday following a few days testing everything in the GM build of iOS 8, and making additional changes to support iPhone 6 and iPhone 6 Plus.
Unfortunately, I cannot say when version 1.1 will be released, as that depends on when Apple completes their review, but the waiting time for the last few versions has averaged around 10 days, so it seems unlikely it will become available before next week.
As for features, version 1.1 is purely for compatibility with iOS 8, iPhone 6 and iPhone 6 Plus, and while it works with iCloud Drive, you should not upgrade to iCloud Drive prior to the release of OS X Yosemite if you wish to share libraries with the Mac version of Together, as Mavericks doesn't support iCloud Drive and the two apps will not be able to see each other's changes. See this post for more information.