For years I've enjoyed photography in an amateur but enthusiastic sort of way and my interest was reborn a few years ago when I got a digital camera, as I'm sure is the case for a lot of people.
Lately, however, I've been stuck inside more than I'd like and let it slide. It's horrible to be feeling so rusty. I've had a Flickr account for a while and not used it, so I've decided to get cracking and start uploading photos old and new, beginning with some of Rhossili Bay – my favourite retreat from all things digital, urban and noisy.
The Gower Peninsular, where I live, was the UK's first designated Area of Outstanding Natural Beauty and is littered with beaches, wildlife, castles, Medieval churches, caves, woodland, curious pagan monuments and sheep. Naturally, I took all this completely for granted when I was growing up and thought it the most boring place on Earth. However, after seeing a bit more of the world and getting a little older I came to realise that actually Gower was really cool.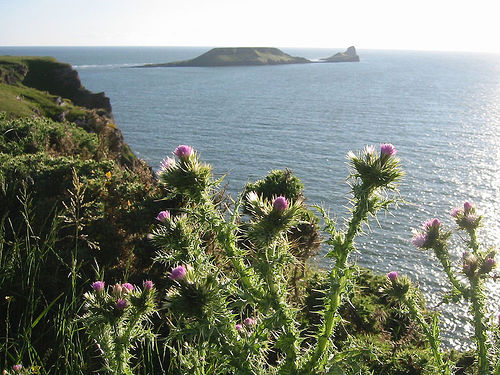 The above photo I've actually used before on this site in KIT's product pages. It is one of my faves.
You can see those and any other photos I upload here and there's a link in the sidebar of this blog.