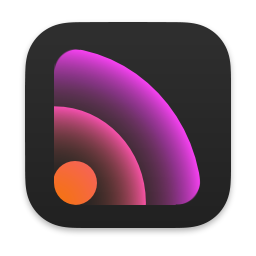 Feeder 4.2 is now available. This version includes improvements for editing and previewing podcasts, Touch Bar support when editing, specifying tags when posting to WordPress blogs, and more.
Podcasts
When editing the Episode Summary, clickable links are now shown. The conversion of links from HTML to the plain text Episode Summary has been improved to handle phone numbers. Podcast feeds can now be downloaded via their Apple Podcasts URLs.
Editing Changes
Touch Bar support has been added for the rich text editor, and the HTML editor's Touch Bar now matches that. It's now possible to set default categories in the template editor, and there are improvements when converting HTML to Markdown.
Posting to Blogs
Feeder 4.2 restores the ability to include tags when posting to WordPress blogs. The Tags field can be enabled by editing the template, and default tags can be specified in the template too. Posting to blogs has also been improved with better error reporting.
Other Changes
The library window now looks better on macOS Big Sur. Various other changes have been made to Feeder over the past few releases to support Apple Podcasts Subscriptions – see this post for more information, and see the release notes for all the changes specific to Feeder 4.2.
Pricing & Upgrades
Feeder 4.2 is a free update for all existing Feeder 4 users. Feeder 4 is $39.99 and is available from Reinvented Software and the Mac App Store. Feeder 3 users can upgrade for $19.99 unless you purchased Feeder 3 in the last year, in which case it is a free upgrade. Upgrades are only available from Reinvented Software, not the Mac App Store. See the Feeder support page for more information about upgrading from Feeder 3.