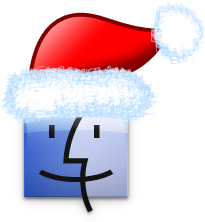 A group of independent Mac software developers have got together to create MacSanta, where you can save 20% on lots of great Mac software from now through to December 25th.
On the MacSanta site, you can find special deals from Rogue Amoeba, Bare Bones, C-Command, Flying Meat, Potion Factory, Red Sweater and ThinkMac, amongst many others, with even more to be added through the week.
And of course, this also includes both Feeder and KIT.
All you have to do to save 20% on the regular price is enter MACSANTA as a discount code when you check out from any of the companies' stores.