Keep It can import and show mail messages that have been saved as individual files. Messages can be dragged to Keep It from Mail on Mac and on iPad, Keep It will show previews for these and index their content so that it can be searched.
Unfortunately, Mail on Mac only allows one message at a time to be dragged to another app, and on macOS High Sierra, a bug prevents Mail from completing the export correctly, which makes it impossible for Keep It to add an imported message to a bundle or label (although dragging to folders or All Items will work).
To get around these things, there is now an "Add Message to Keep It" Automator workflow that can be installed and will appear in the Services menu in Mail: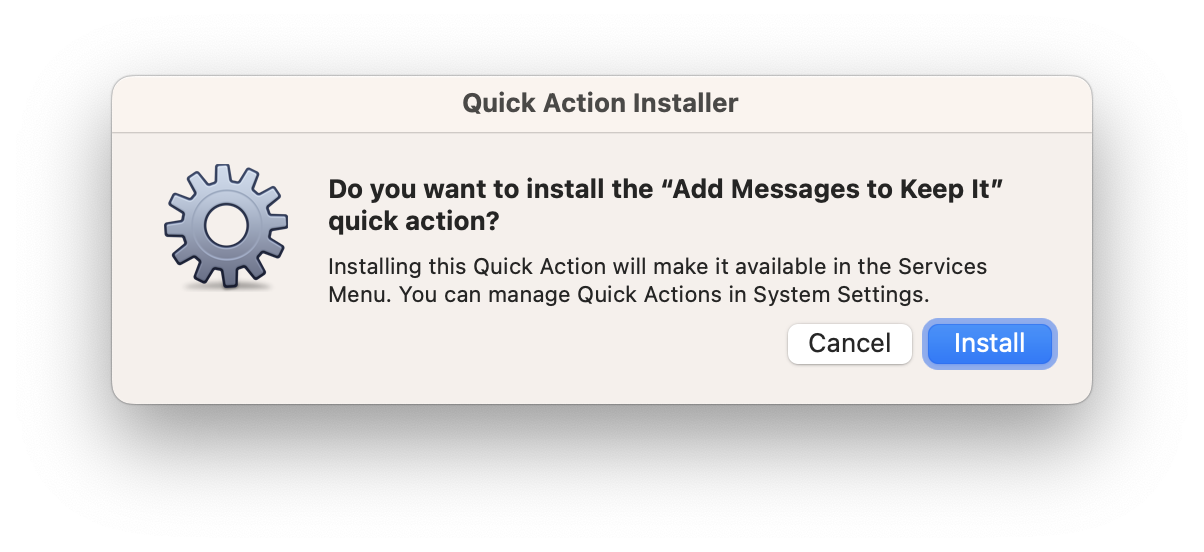 Once installed, to use the workflow:
In Mail, select the messages to import
Choose Mail > Services > Add Messages to Keep It from the menu
If you wish to set a shortcut key for the service:
Choose Mail > Services > Services Preferences from the menu
Scroll to "Add Messages to Keep It" (in the General section)
Select "Add Messages to Keep It" and click Add Shortcut
If you want to add tags or choose a location when importing:
In Keep It choose Keep It > Preferences from the menu
Click Import
Enable the "Show import view: When importing from other applications" option
These instructions and the download are also available on the Keep It Support page.