Wednesday, February 17th, 2010
Many Together users migrate from other apps and a popular one lately is Evernote. While Evernote allows you to export its notes in HTML or its own XML format, it's a little more difficult to do anything with these files once they have been exported. To address this problem for Together uses, I've created an Evernote Importer.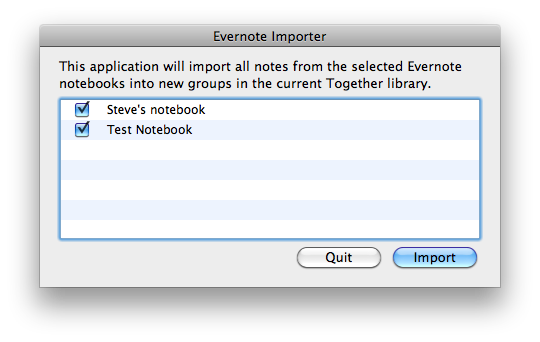 The importer allows you to import notes from all or just a selection of your Evernote notebooks. Each notebook becomes a group in the current Together library and the notes will be converted into editable Together notes. The importer also preserves the tags, creation and modification dates and source URL of the originals. A link to this importer is below and can always be found on the Together downloads page.
Download: EvernoteImporter.zip